We've all seen the endless amount of easy kitchen hacks on Pinterest and to be honest, so many of them just don't work as promised. Well, the good news is, this one does! My oven vents were beyond gnarly and gross. I've tried cleaning them many times before by scrubbing and even put them in the dishwasher all to no avail.
Just look at how nasty they were. We cook a lot, and the amount of grease trapped in these oven vents is crazy! Gross! Not only is the mess dirty and greasy, but the metal rims are too. The before and after image speaks for itself. What an amazing difference. They are literally brand new again!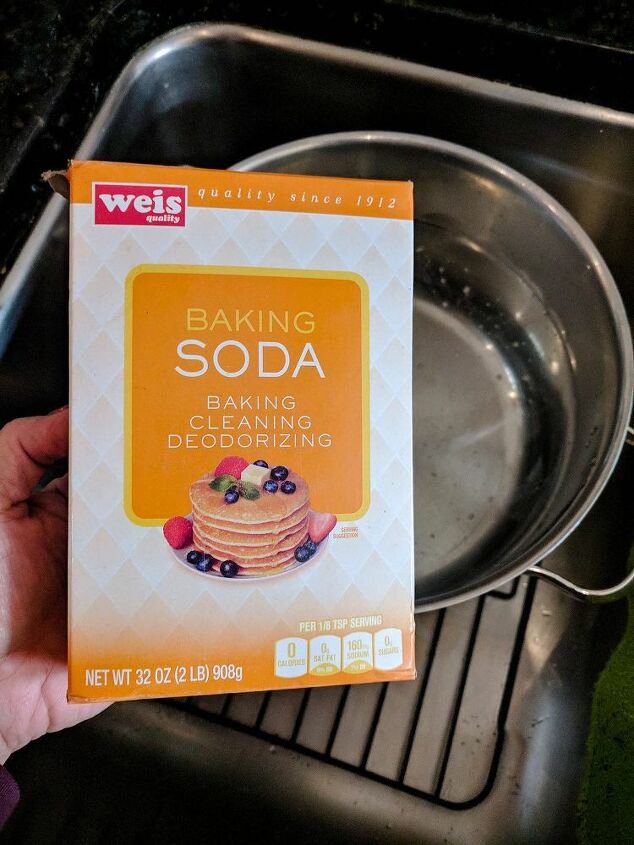 Next, when the water comes to a boil, add about 1 cup of baking soda. Stir the baking soda and water mixture for a few seconds, turn the heat off, and grab a pair of Kitchen Scissor Tongs and place the oven vents into the mixture.
Leave it for about a minute until you start to see all the grime disappearing! It happens fast so you can move on with the rest of your cleaning chores around the house – or sit back and enjoy a nice glass of wine and relax – you choose 
 You can immediately begin to see just how fast it starts to clean your oven vents.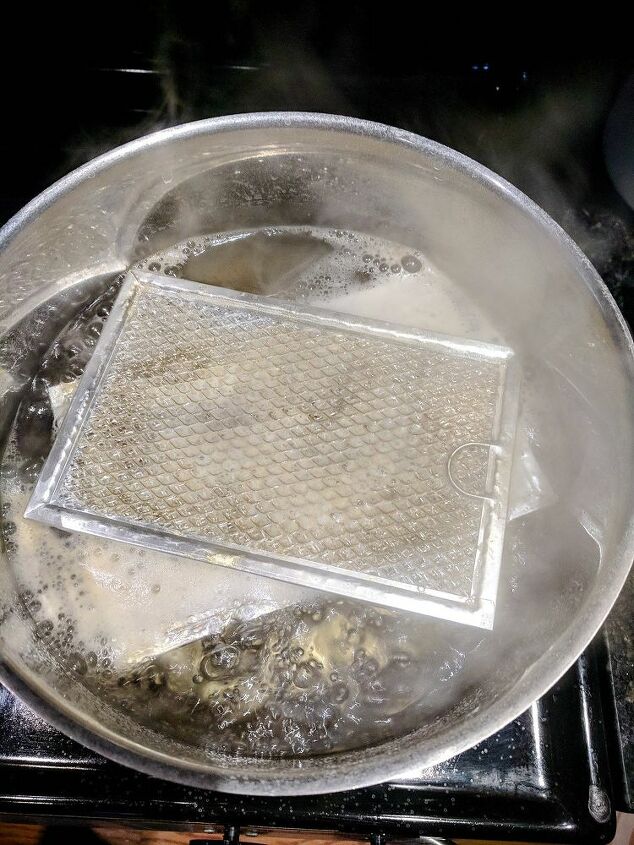 NOTE: I decided to turn off the flame and just let them sit in the mixture because the water will create a foamy film and begin to rise to the top. You don't want it to boil over so be careful.
Look at how crazy clean they are now! Even the grease on the metal rims are sparkling clean!
Once you see the clean oven vents, you can bring the entire pot over to sink and safely dump the water. Be sure to use your tongs to remove the vents and rinse them with cool water for a minute.
Now, I have clean oven vents and can easily clean every time they get grimy without even breaking a sweat!
I held one up to the light so you can see just how sparkling my oven vents are now!
This kitchen hack saves you money too. Now, you don't have to replace your oven kitchen vents!
Now that my vents are perfectly clean, it's time to clean the rest of the oven vent too – ugh!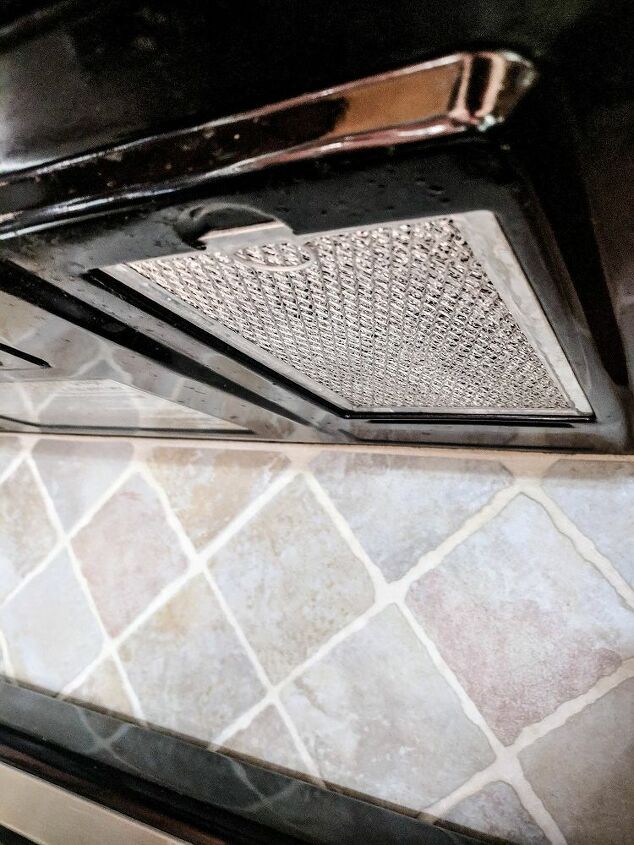 Please stop by my blog for more crafting projects, hacks, and DIY!
I know you will find some inspiration for your projects too. The link to this post can be found below. I'd love to see you there – please be sure to stop over and say hi!